Find offices to rent in London
With 100% market coverage for available office space across London, including early off-market opportunities, we're able to find a space that's specific to your needs and negotiate the best terms on your behalf.
Helped over
1,500
businesses acquire their office space
Achieved over
£35m
in negotiated savings for tenants
Overall rating of
4.9
for customer reviews on Google
Trusted by top London businesses


















POPULAR
SEARCHES
Popular London Office Searches
Helping you find your new office - Our Process:
Our dedicated property researchers ensure that we are kept up to date on all available offices at any given time, giving us complete access to every available office space in London. During the search process we will advise on the suitability of potential offices, offering space planning and building surveys so you are completely reassured that the office will work for your business.
Negotiating on property leases is what we do best! Our understanding of the market and knowledge of the best achievable lease terms is unparalleled. Knowing what can be achieved on the rent, the amount of rent free, the service charge, break clauses and many other lease terms, means you will agree the very best deal on any office space you acquire.
Once the Heads of Terms are agreed, we work with your solicitor during the conveyancing and due diligence process to ensure the transaction goes through smoothly.
Throughout the acquisition process we will advise on the requirement for any further professional services and co-ordinate as necessary; building surveyors, solicitors, fit out and furniture contractors, internet providers etc. We will recommend suitable suppliers and liaise with them as required.
John Winfield
World Bet Exchange

The Workplace Co. understood our specific requirements to locate a suitable office. They patiently, proactively and effectively lead us through negotiations. The level of service and attention to detail was impressive throughout the whole process.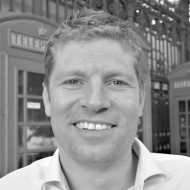 Thanks so much John, we're so glad you're happy in your new office.
Jonathan Peace, CEO
Brian O'Sullivan
SE10 PR

My biggest thanks really needs to go to The Workplace Co. They had the patience of a saint in helping us find a good place, and were excellent in giving advice and helping the process skid along quick enough to get us in in time! I really appreciate all their efforts - they've been an absolute pleasure to work with.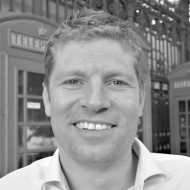 Thanks for your kind words. It was an absolute pleasure to work with you, Brian.
Jonny Peace, CEO